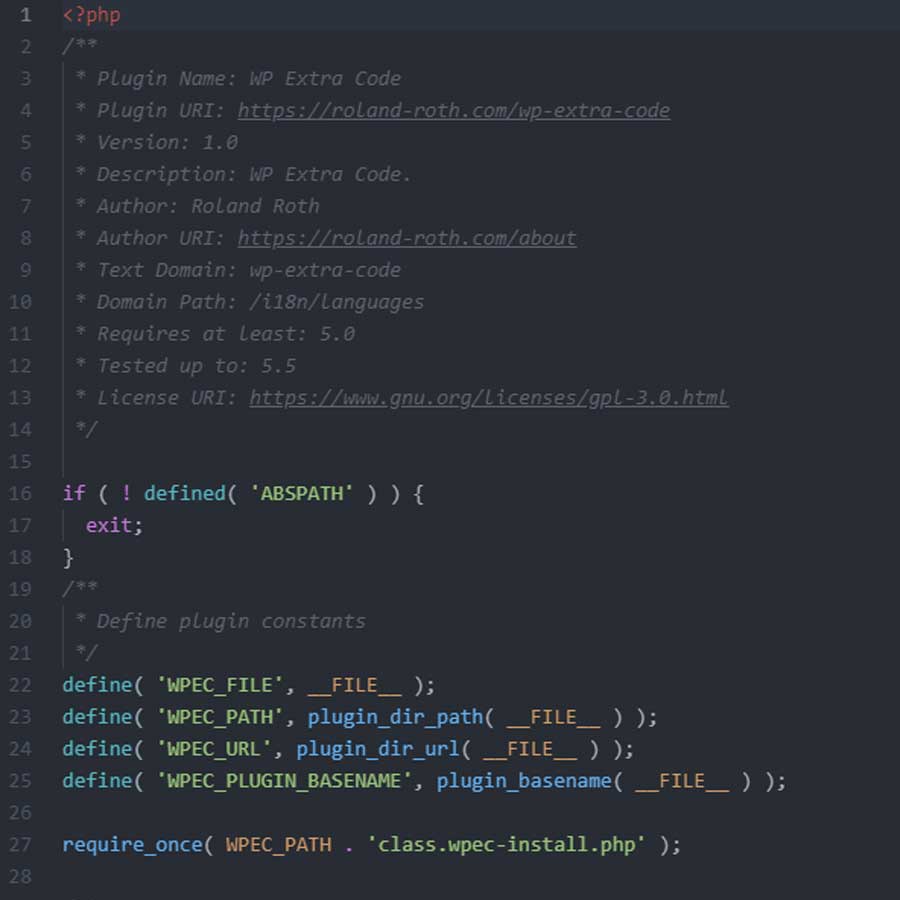 In the entire WordPress core, in plugins and themes there are so-called hooks where you can hack into in order to run your own code at these places. Usually you "hook" yourself into the functions.php file of the theme or into a child theme.
The disadvantage:
If you add code to the functions.php of a theme, it will be overwritten when the theme is updated and will be lost.
Creating a child theme is always associated with unnecessary effort.
The solution is a plugin that allows PHP code, CSS and Javascript to be added directly in the backend without having to change anything in the WordPress core or in the theme or plugin files.
WP Extra Code is a simple and user-friendly plugin that does exactly this job. It uses the same functionality as the WordPress plugin and theme editor and offers the same level of security. This means that added PHP code is checked before the update and is only saved if it is free of errors.
Download WP Extra Code and enjoy the benefits:
WP Extra Code is coming soon!